[row]
[span8]
[title_box title="DTP Software – Adobe suite training : Indesign, Photoshop and illustrator"]
Desjeux Créations is specialised in professional and continuous DTP training (Desktop Publishing). We offer a practical and personalised adult training programme for getting to grips with and mastering DTP software: InDesign, Photoshop and Illustrator (Adobe suite). Our training courses on DTP and the graphic design and advertising process, are designed on a bespoke basis and adapted to the level of your skills. Over 15 years of experience in graphic design and creation, printing and production, have contributed to our knowledge and expertise, and now form the basis of our training courses. Our training courses are mostly delivered in the Maine-et-Loire region (49 – Angers and surrounding area), but we are mobile all over France if required. Feel free to contact us for any specific requests.
DTP (desktop publishing) appeared in the mid-80s and developed further throughout the 90s. A complete DTP training course should include training on how to use page layout software such as InDesign, pixel image processing software such as Photoshop and vector design software such as Illustrator. Depending on the requirements of your job and/or your advertising objectives, we'll decide together the level of proficiency you need to acquire for each of these DTP programs.
Our DTP courses are adapted to your specific needs and level of proficiency.
[clear]
[clear]
[button text="More information" size="normal" target="_self" link="http://desjeuxcreations.fr/fr/contacts/" display="inline" class="purpleButton purpleBig" icon="no"]
[/span8]
[span4]
[title_box title="Training program"]
Training objective : Acquire the essential knowledge of tools of graphic design and DPT. Develop knowledge in terms of graphic design. Learn the basics of the layout. Master the software features of the suite Adobe Photoshop / Illustrator / InDesign.
The training is for : 
Anyone wanting learn the basics of graphic design.
Prérequisites : Learn the office automation
Course duration : 3 days initiation – 21h, and tailor-made development according to the needs of the traineee
[clear]
[/span4]
[span12]
[spacer]
[content_box]
[title_box title="Logiciels PAO"]
[span4]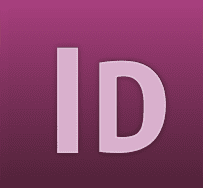 Indesign
[/span4]
[span4]
Photoshop
[/span4]
[span3]
Illustrator
[/span3]
[/content_box]
[spacer]
[/span12]
[span8]
Photoshop
• Preparing photos, reframing, altering, correcting, choosing the right file format, creating masks and deep etching, introduction to photo editing…
• Reminder of image restrictions
• Image size and handling
• Selection techniques
• Image editing
• Layers and iconographic image editing
• Saving in different formats for different end uses (print, web, email)
Illustrator
• Drawing tools and techniques
• Working with existing objects and personalisation
• Working with layers and colours
• Creating drawings, logos, transforming objects, personalising your creations
Indesign
• Outlining the purpose and content of the document
• Creating and working with frames
• Entering and formatting text
• Importing (images, text) and the multiple import feature
• How to handle fonts and tables in frames
• Wrapping text boxes
• Changing and updating links
• Managing the dimension of pages, layers and formats
• From DTP to publishing: prior checking, assembling sources, generating PDFs
• Interactivity and the web in InDesign
Based in Les Alleuds (49 Maine et Loire) our DTP training courses (InDesign, Photoshop, Illustrator) are delivered on our premises but we can also run them at your offices all over the region (Thouarcé, Loire Aubance, Angers and surrounding area, Nantes, Paris)
[/span8]
[span4]
[title_box title="Training objective"]
At the end of our training course you will be able to produce your own marketing tools: adverts, publications, interactive tools and websites, logo creation and graphic design, greetings cards and calendars, vehicle wrapping, signage and exhibition stands, using the new QR code feature (2D print to web barcode).
FOLLOW OUR NEWS
ON FACEBOOK
[clear]
[/span4]
[/row]